AENEAS hosts and participates in several events every year that incite the building partnerships along the Electronics Value Chain.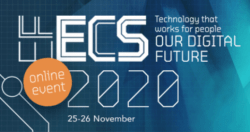 EFECS 2020
The 4th edition of the European Forum for Electronic Components and Systems will take place on 25-26 November. Find out more here.
The annual ECS Brokerage Event will take place as a virtual event on 12-13 January 2021. Find out more here.