10 Sep 2020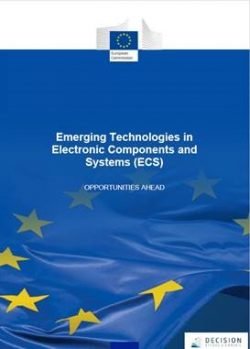 Interview of Olivier Coulon, Decision Etudes & Conseil: Main outcomes and recommendations of the Study "Emerging Technologies in ECS", available here.
This Study presents a roadmap of the emerging technologies impacting the global electronic value chain:
Including the Micro-Nano Electronics (MNE) innovations but also emerging computing technologies in Cyber-Physical Systems (CPS) and Smart Systems end-user markets;

Including the key interaction between CPS and MNE innovations. A particular attention is paid to innovations in which co-design at nano-electronics and system level can create significant added-value;

Including technology maturity forecasts by 2030 but also potential economic market values by CPS application markets by 2023
To read the executive summary, click here.
  To read the full report, click here.