29 Oct 2019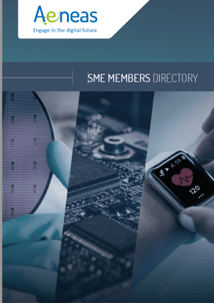 AENEAS SME members present their activities and expertise to the Electronics Components and Systems community.
SMEs are an essential part of the EC innovation ecosystem. They bring new ideas and an entrepreneurial approach to the industrial community. They are the bedrock of the economy.By participating in collaborative projects in partnership with Large Enterprises, Research Institutes and Universities, they provide specific knowledge and contribute to deliver very innovative and competitive solutions to the market. Together with their partners, they create economic and societal impact well beyond the boundaries of the project.
In order to improve visibility and advertise for SMEs skills, AENEAS is editing this directory. All SMEs which are members of AENEAS can be part of it, it is a living document which will be regularly updated.
To know more about AENEAS SME Members, please click on the following link: here